This year's Unmanned Systems Asia took place from 9th to 11th of April 2019. Being the premier event for unmanned systems in the region, UMSA19 was the perfect opportunity to learn more from the region's industry leaders, and also for us to share our vision of the future and the steps we are taking to realize it.
Introducing The Garuda Ecosystem
Our latest product offerings was unveiled at the event. We showcased our newly rebranded GCS Plex Pilot, and our flight control system for BVLOS operations, Plex Horizon. Forming part of The Garuda Ecosystem, visitors got a glimpse of how all our products come together to solve real world problems in industries such as agriculture, security, delivery and inspection.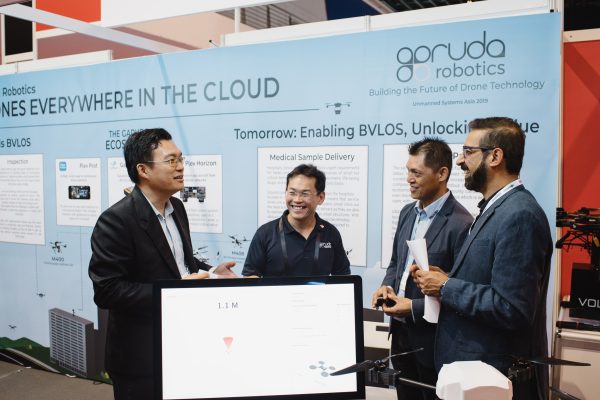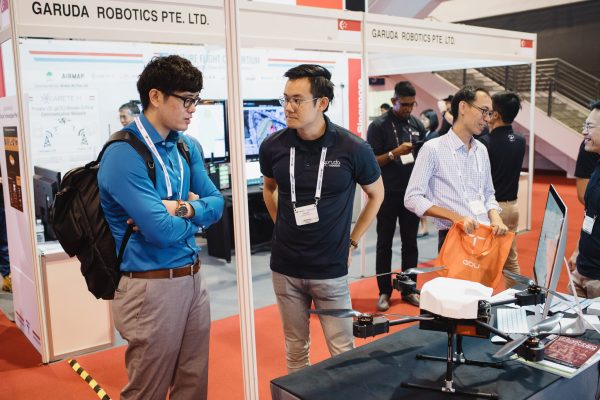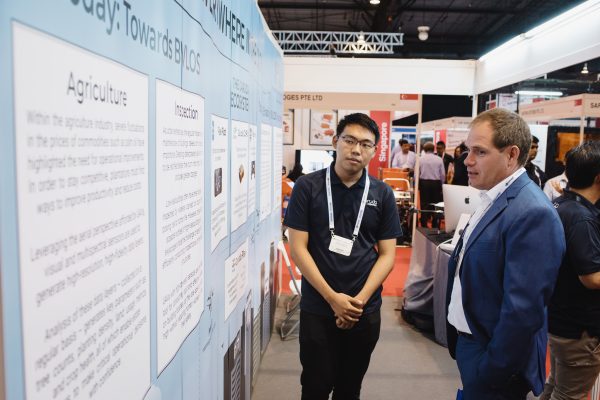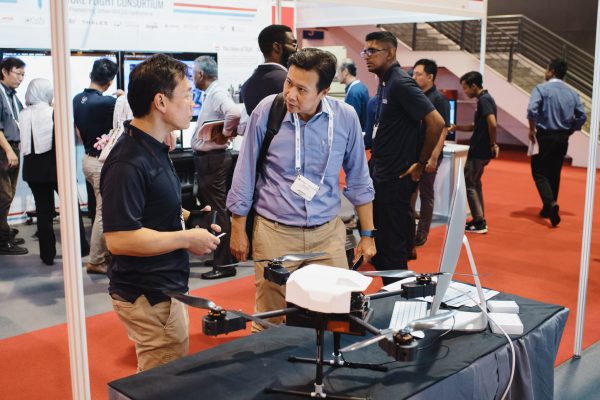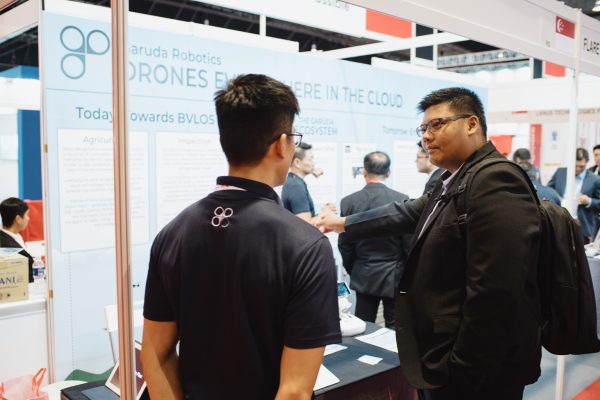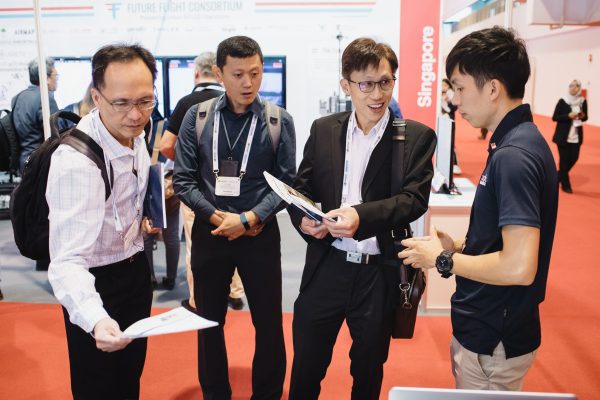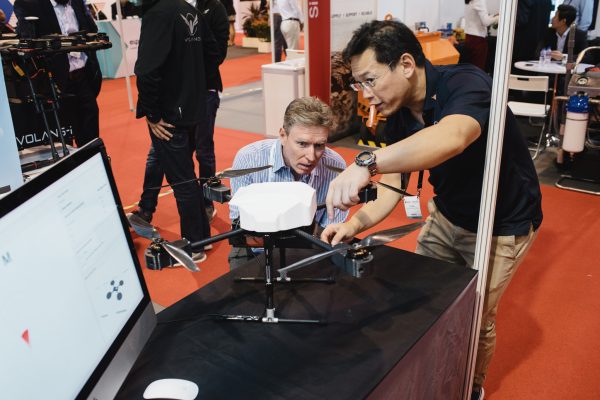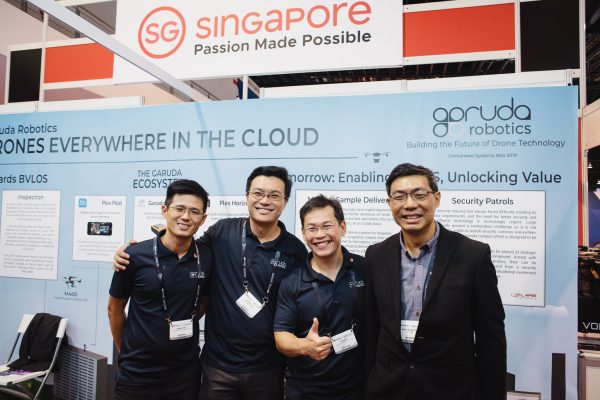 To see The Garuda Ecosystem in its entirety and how it can be employed in various use-cases, have a look at how all our products come together here.
On the second day of the event, CTO and FutureFlight Project Director Ong Jiin Joo was invited  to be part of the Unmanned Aircraft Systems Traffic Management (UTM) panel. The panel, comprising of Jay Merkle of Federal Aviation Administration, Terry Martin of Nova UTM consortium, and Jiin Joo himself, lent their expertise to shed some light on the possible impacts, key factors, and concerns of implementing a UTM system for delivery drones.
Developing and enabling UTM systems would enable us to leverage the urban airspace and unlock new possibilities of various industries. We can have food delivered door to door within minutes, medical supplies flown in response to emergencies, and even emergency response drones to help authorities assess a scene before they arrive. Realizing a UTM system is challenging, but not impossible; this video from CNA gives us a glimpse of how that future is currently being made possible.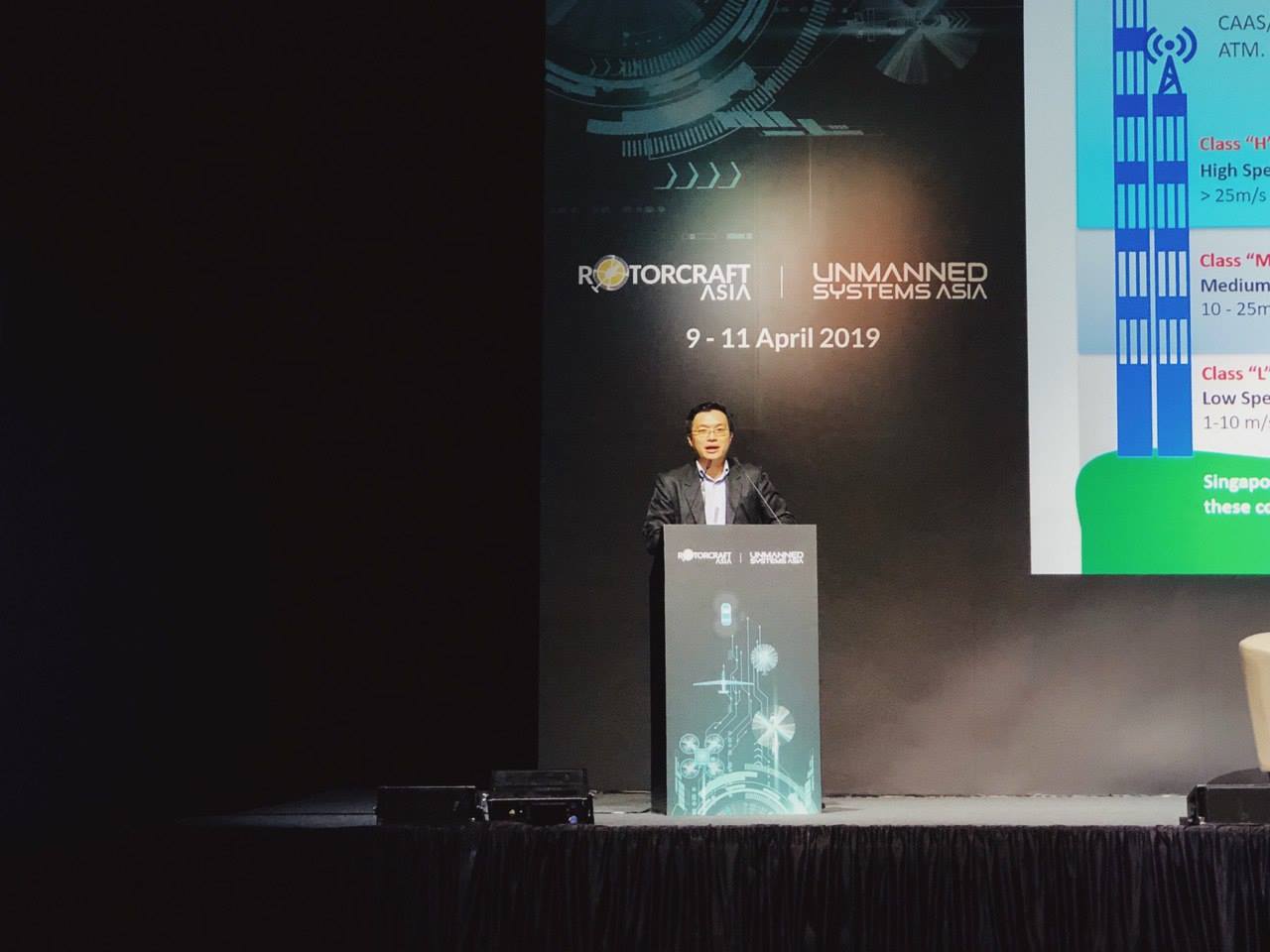 "Unlocking the third dimension of space in Singapore is a national-level priority. If we're able to fly, it would be really great to solve day-to-day needs. By making drones a platform that's accessible and with more people trying if this is doable, this would help to make it affordable."
– Ong Jiin Joo, CTO and Co-Founder of Garuda Robotics
With the right vision and proper execution, the future will arrive sooner than you expect. Interested to know more? Explore our website to see our vision of the future, how we are building it along with some live updates on our progress with our end-users.
Urban BVLOS Operations with the Future Flight Consortium
The Future Flight Consortium gathered to showcase the steps are collectively taking in Singapore to make urban BVLOS operations a reality. Through our Drone Operations Center, visitors got a first-hand experience of how it would be like to fly a fleet of drones without having to leave your headquarters. We had the honour of having Mr Baey Yam Keng, Senior Parliamentary Secretary, Ministry of Transport, sit in the pilot seat of our DOC.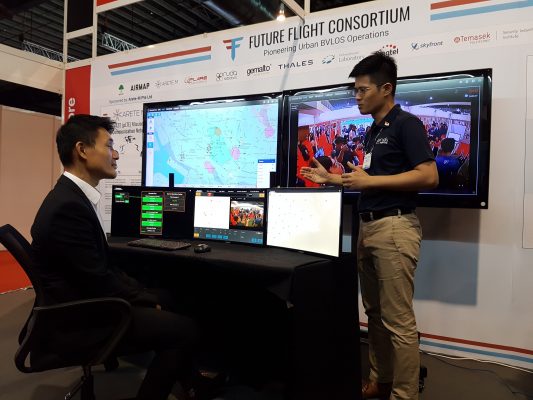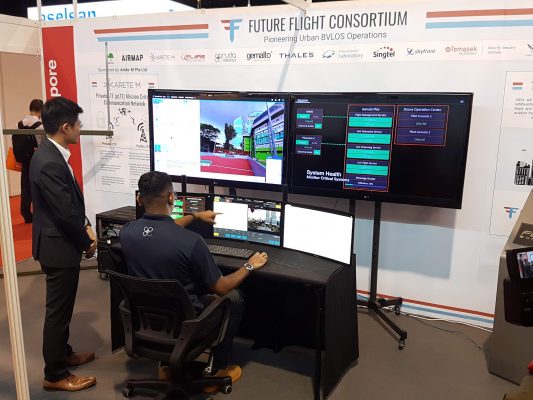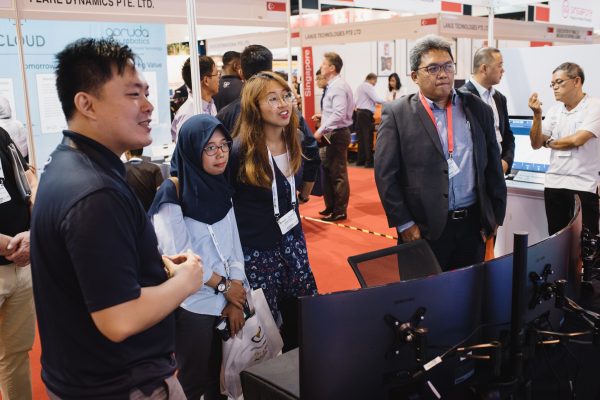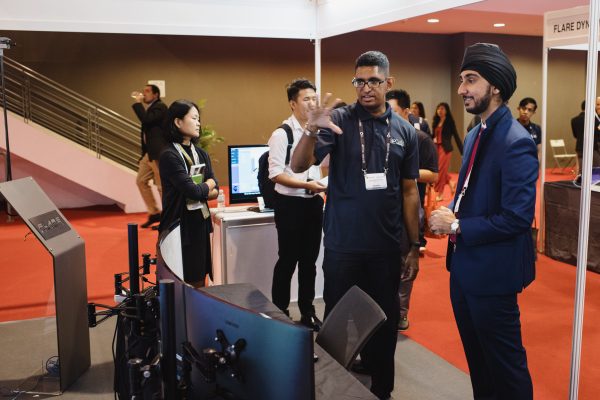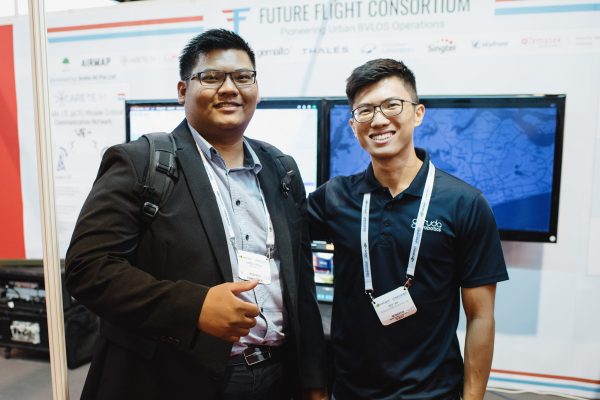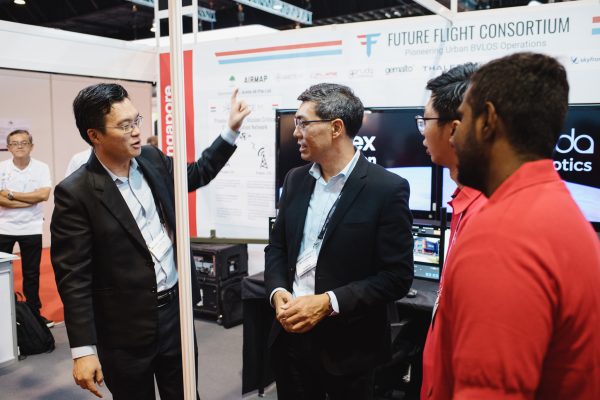 A big thanks to our sponsors, Arete-M Pte. Ltd., AIRMAP Singapore, NCS Pte. Ltd. and Miltrade Technologies Pte Ltd, and also to those who came down to visit us at the event!
We look forward to attending the next Unmanned Systems Asia!