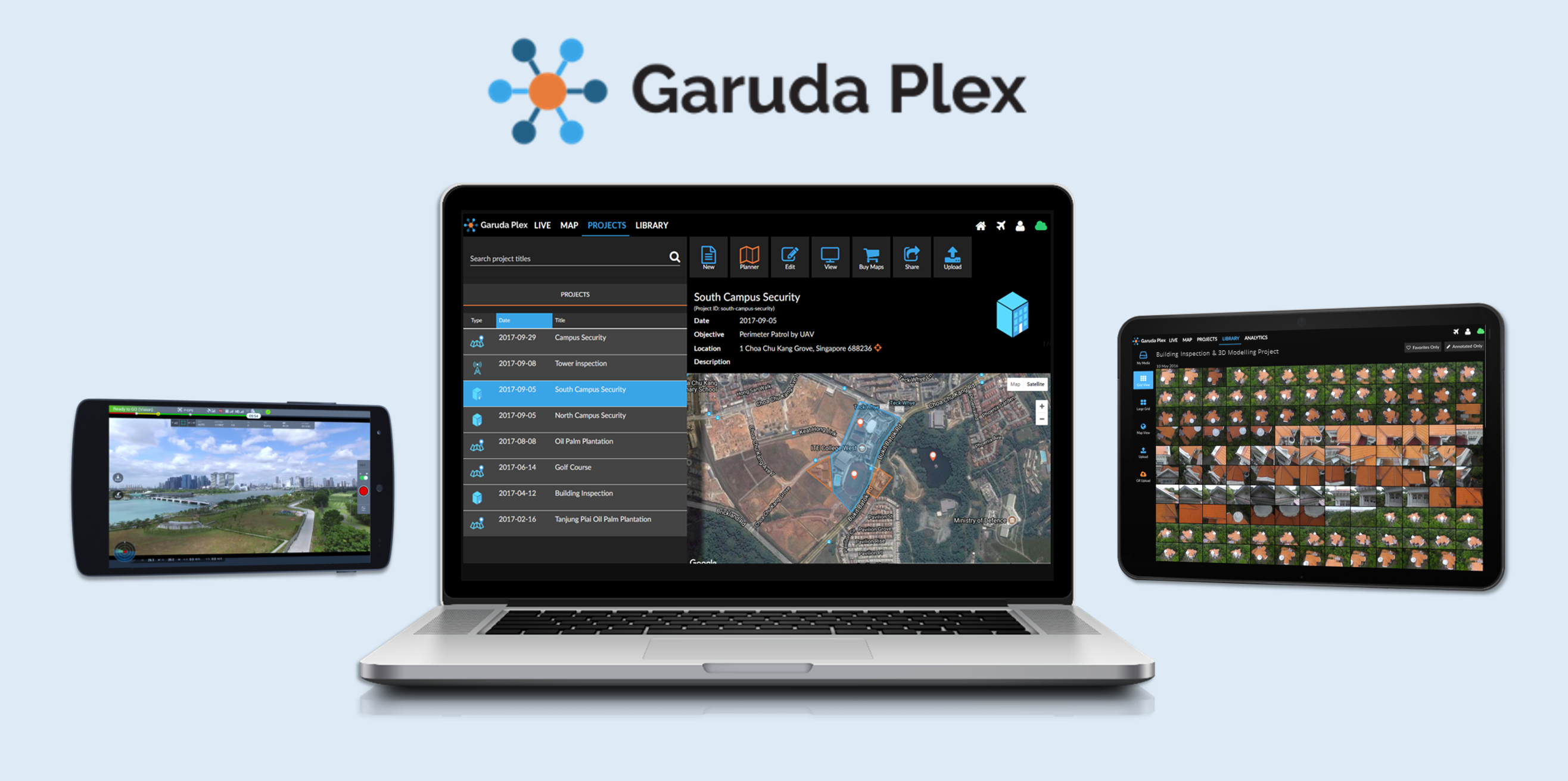 Introducing Garuda Plex Free Tier
We are kicking off 2018 by launching the Garuda Plex Free Tier for all drone operators and users. The new Free tier will have access to all features of Garuda Plex, with a limit of 500MB of cloud storage (Lite and Pro come with 10GB and 1TB respectively).
With Garuda Plex, drone operators can now perform pre-flight deployment planning, in-flight telemetry tracking, post-flight logging and data processing, and etc. all within a seamlessly integrated software platform. You could also generate one orthomosaic/2D map built from about 50 images with the 500MB cloud storage under Garuda Plex Free Tier.
During this launch period, you will get one-time 2D map processing service for free, which was entitled to Lite and Pro customers only. Sign up straight away, or, let us tell you more about what Garuda Plex means to your drone operations.
Built from our daily operations
Garuda Plex has been the backbone of our drone operations since 2015, supporting our project and deployment planning, pilot currency and equipment tracking as well as delivery of data to our clients.
As more features were added to serve the needs of drone operations, Garuda Plex has become an indispensable platform in view of the twofold increase in the drone projects received annually.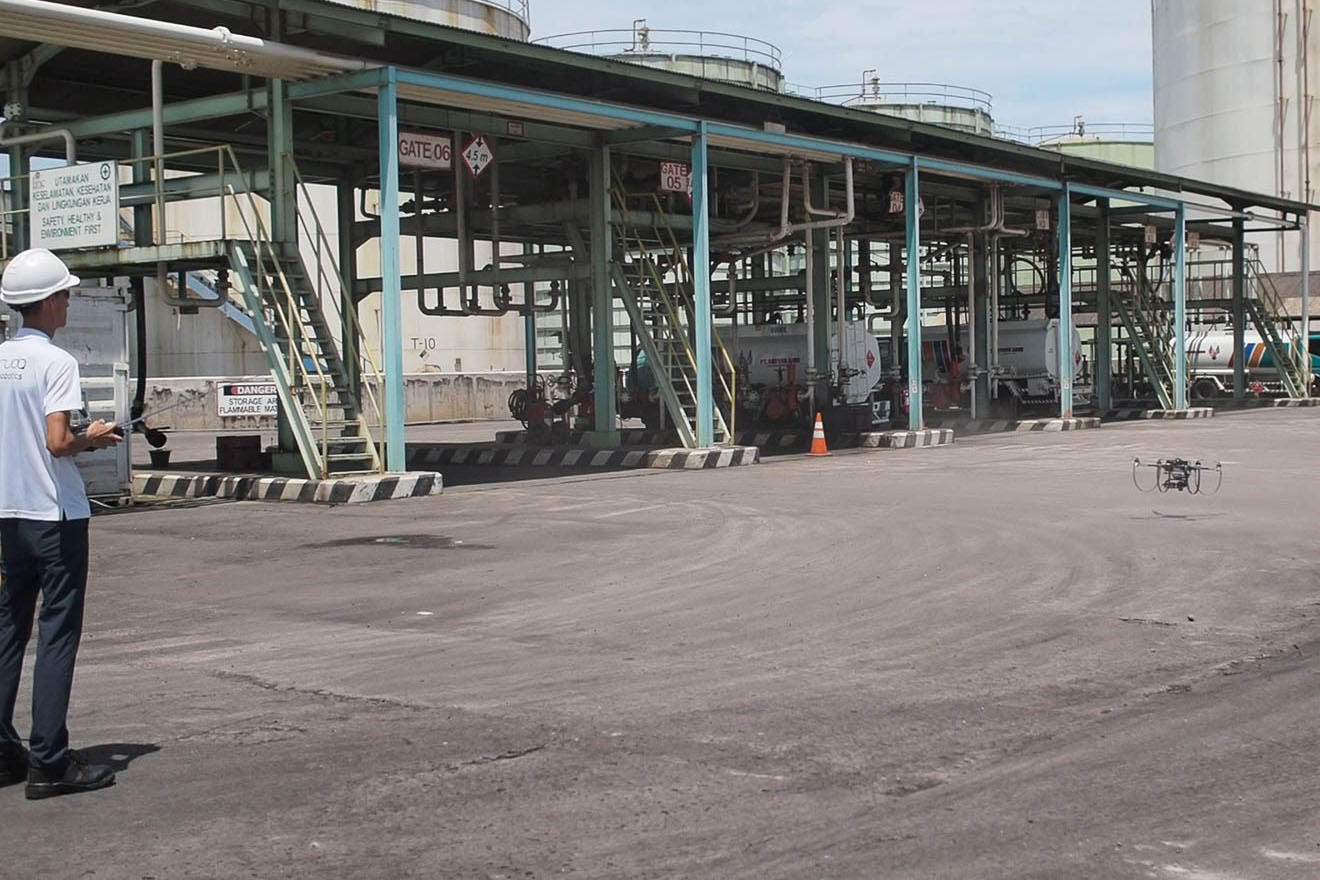 Gradually, we had requests from various drone operators in the region to make Garuda Plex available for them in managing their flight records and captured assets. We had then commenced on the setup of this subscription service for drone operators which eventually led to the launch of Garuda Plex Free Tier, Lite and Pro.
Ensuring compliance and safety
Garuda Plex is an embodiment of our world-class standard operating procedures or S.O.P.s, where we take the extra mile to track down details that make a better drone operator.
We work very closely with the
Civil Aviation Authority of Singapore
when it comes to risk management of the airspace. Throughout the system, you will see multiple layers of airspace data from
Airmap
, Singapore government's
OneMap
, as well as TFRs from CAAS that are not found in traditional NOTAMs.
Built to be inclusive for drone operators

From the beginning, we pledge ourselves to be drone manufacturer agnostic when innovating for business customers, picking the right drone for the right job. Garuda Plex integrates natively with the APM/PX4 flight controller stack, in no small part due to their open source nature. Making Garuda Plex free is our hat tip to this open source movement.
DJI drone owners can be assured that we are currently working hard to get your latest drones integrated as well. At the time of this writing, Garuda Plex has been tested against the Phantom 3 series, Phantom 4 series and will gradually add support for other models.
Drone Operations Simplified
Whether you are still figuring out the pieces that complete your drone operations or you have learned it the hard way, you might just hope that Garuda Plex Free Tier was made available earlier. But we know its better late than never.
Let's start off your new year on the right note. Sign up now, its free!
Get started for free, pay as you grow your drone operations