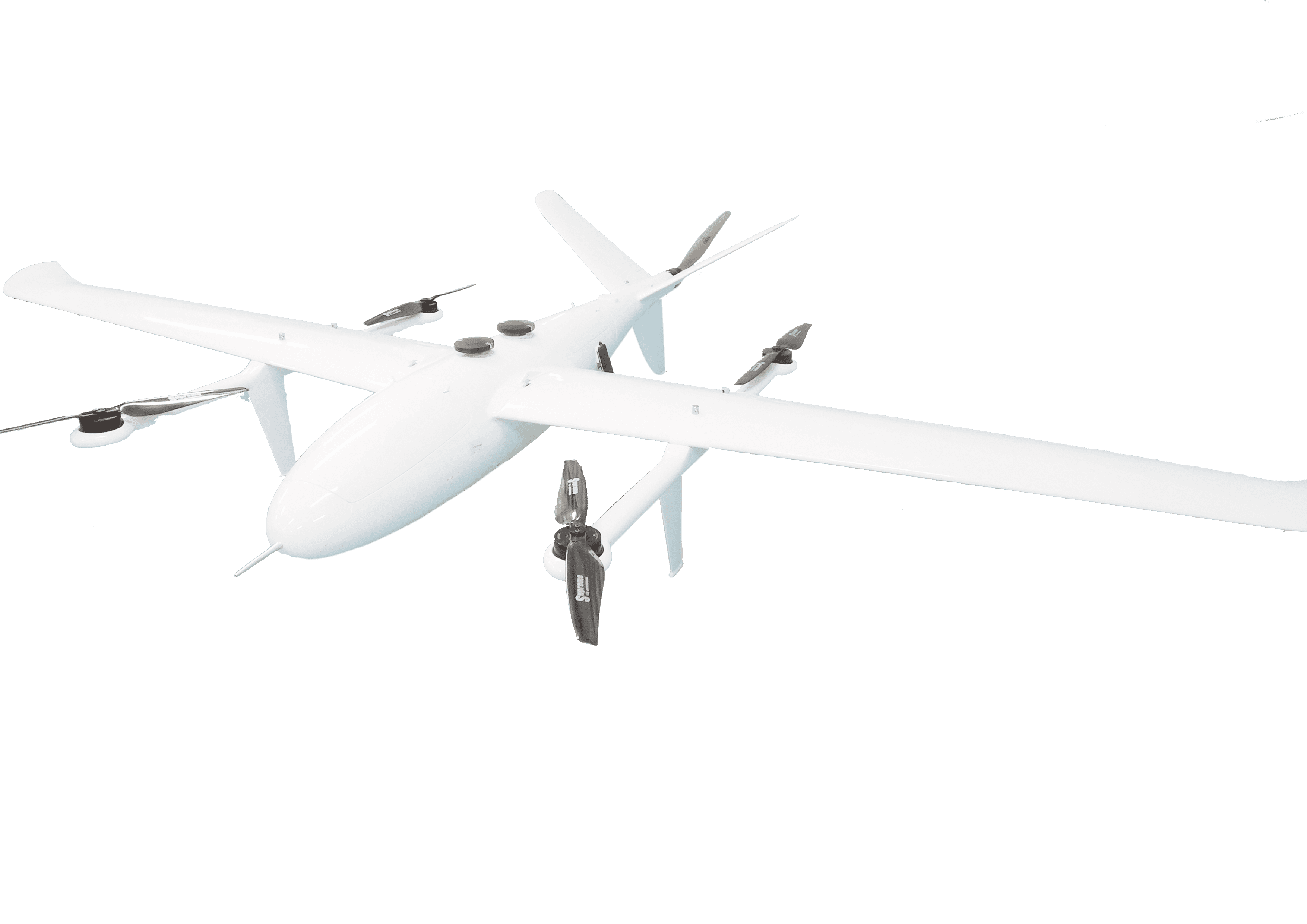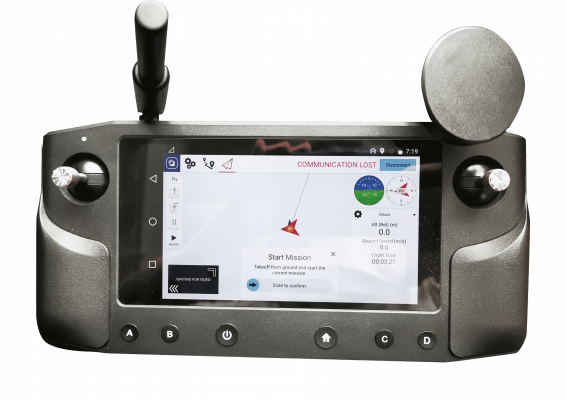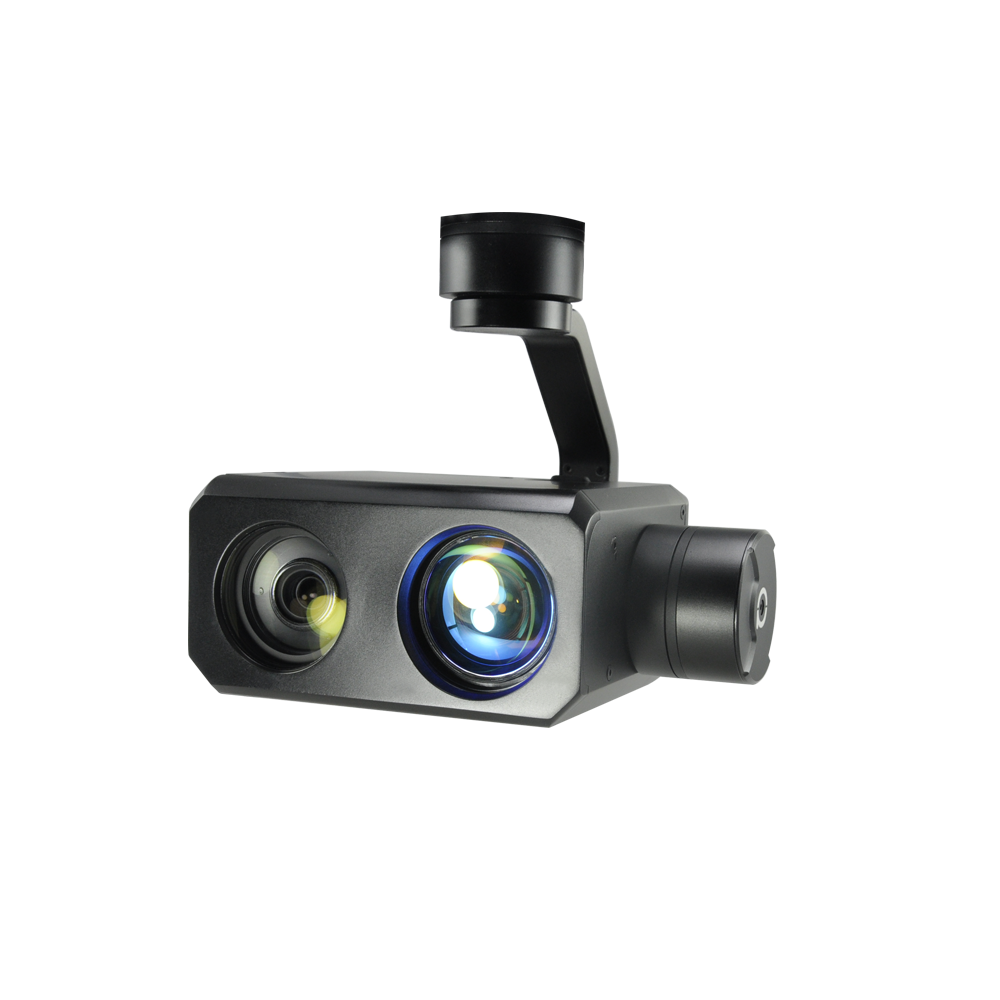 Garuda V220 is the unrivalled VTOL Fixed Wing platform for autonomous long range aerial operations.
Combining extended flight endurance and weather resistance, Garuda V220 is ready for missions ranging from lightweight parcel delivery to aerial surveillance.
Go the distance by transporting lightweight items hundreds of kilometers away. Retain operational flexibility with the ability to take off and land in tight spaces without a runway. Fly high for superior aerial surveillance, or fly low to capture high quality details for your mapping or surveillance needs.
Operate in BVLOS-ready mode and control V220 from a remote Drone Operations Center over the built-in 4G/5G communication links. Whether you're conducting large-area mapping, remote aerial surveillance, or delivering critical medical supplies to remote areas, Garuda V220 is the unmatched mobile workforce for land surveyors, plantation managers, hospitals, and logistics companies.
V220 UAV with ClearCam Ultra Payload
SGD 67,990
AIRCRAFT
Configuration
Dual mode: Vertical Takeoff and Landing (VTOL) fixed-wing
Endurance
Maximum 3h (unladen)
Range
Maximum 200km
Speed
Typical Cruising Speed: 20m/s (72km/h)
Max Cruising Speed: 26m/s (94km/h)
Weight
Empty: 7.5kg
MTOW: 13.5kg
Payload
Maximum 3.0kg
Propulsion
Brushless DC motors (VTOL and fixed wing modes)
Power system
2x Lithium Polymer 24V 22000mAh (redundant)
Avionics
Cube Orange
Ardupilot (Ardu Plane) software stack
Positioning
Redundant dual Here3 M8P GNSS
Onboard cameras
Forward facing 1080p MIPI
Downward facing 1080p MIPI
Obstacle awareness
ADS-B In radio receiver
Frame construction
Carbon fiber
Environmental
Can operate in light rain
Control
Herelink handheld remote controller with integrated 5.5" display
PAYLOAD
ClearCam Ultra (Default)
4K resolution RGB Camera
3-axis gimbal
4K video streaming
ClearCam Z30
1080p resolution RGB Camera
30x optical RGB zoom
3-axis gimbal
1080p video streaming
ClearCam Z10
1080p resolution RGB Camera
10x optical zoom
3-axis gimbal
1080p video streaming
WIRIS Enterprise
30x optical RGB zoom with night vision mode
9Hz / 30Hz thermal camera framerate
1080p video streaming
3-axis gimbal
Controlled by separate handheld controller
Compute
Companion computer (Jetson Nano based)
– Quad-core ARM A57 @ 1.43 GHz
– 128-core NVIDIA Maxwell GPU
– 4GB DDR4
– 64GB SD storage
Connectivity

1x 1GbE Ethernet

Dual cellular modules supporting global networks:
– 5G NR (Bands n1, n2, n3, n5, n7, n8, n12, n20,n25, n28, n38, n40, n41, n48, n66, n71, n77, n78, n79)
– 5G NR NSA (Bands n38, n41, n77, n78, n79)
– 5G NR SA (Bands n1, n2, n3, n5, n7, n8, n12, n20,n25, n28, n38, n40, n41, n48*, n66, n71, n77, n78, n79)
– LTE-FDD (Bands 1, 2, 3, 4, 5, 7, 8, 12, 13, 14, 17, 18, 19, 20, 25, 26, 28, 29, 30, 32, 66, 71)
– LTE-TDD (Bands 34, 38, 39, 40, 41, 42, 43, 48)
– WCDMA (Bands 1, 2, 3, 4, 5, 8, 19)

8 antennas for those 5G modules:
– Frequency (MHz): 600 – 6000
– Peak Gain (dBi): 5.0
– VSMR: ≤ 3.0
– Application: 5G/4G/3G/2G
– Impedance (Ω): 50
– Connector: IPEX IV

Ports
2x USB 3.0
Custom Integrated
Rangefinder
Benewake TF03
or
Ainstein US-D1
Satellite Comms Mount
& Connectors
Top Surface with waterproof surface for Orbcomm
ST 2100 12V/1A power supply, utilising the USB 3.0
connection to Onboard Computer