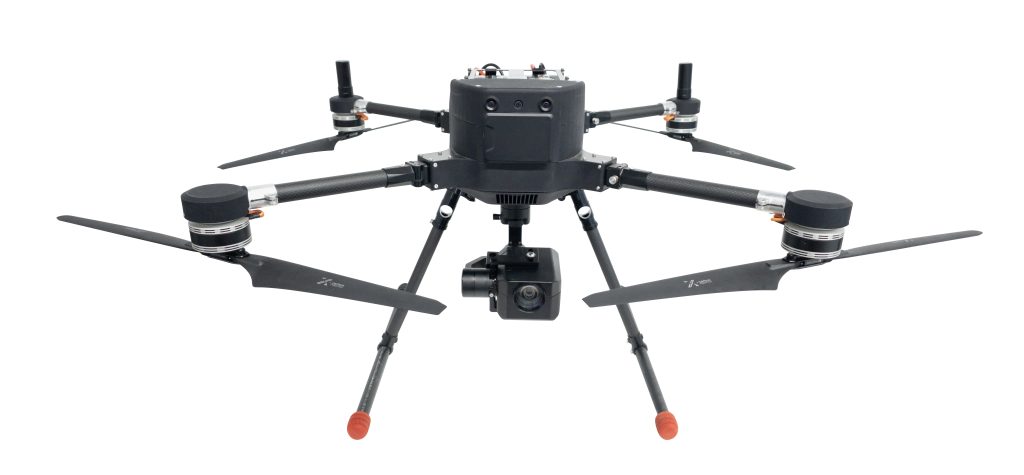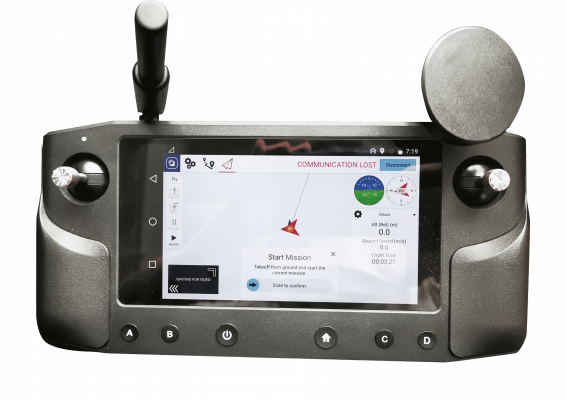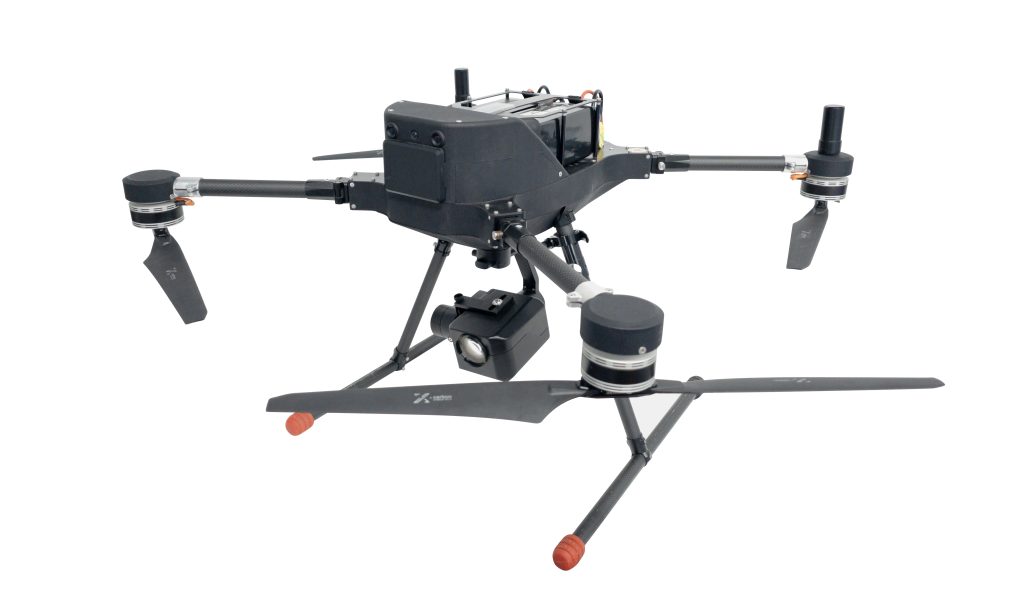 Cerana ONE Pro is our latest generation all-round multi-copter platform for autonomous inner-city aerial operations. Combining significant lifting capacity and weather resistance, Cerana ONE Pro is capable of missions focused on infrastructure management such as facade inspections and security surveillance utilising specialised sensors.
In its folded configuration, Cerana ONE Pro is the most compact UAV in its class. With an all of weight of less than 7kg, it enables a wider range of pilots and new possibilities for front-line operations. Whether conducting remote asset inspection or providing aerial situational awareness for mass gatherings, Cerana ONE Pro is the unmatched mobile workforce addition for facility inspectors, event companies, and security agencies.
Operate in BVLOS mode and control Cerana ONE Pro from a remote Drone Operations Centre over the built-in 5G communications links. Choose between our Singapore-hosted public cloud infrastructure, or an on-site installation within a Virtual Private Network (VPN) or Private 5G, with encrypted control, telemetry, and media transmissions.
Safely navigate low-altitude airspace in crowded cities with the optional 360° obstacle detection LiDAR up to 40m and Real-Time Kinematic (RTK) survey-grade GNSS positioning systems.
The Cerana ONE Pro ships with ClearCam Ultra, our line of 4K video streaming cameras with up to 18x optical zoom. Cerana ONE Pro is compatible with Overwatch, an automated drone solution for critical infrastructure monitoring, to find faults, secure compounds, and detect anomalies using AI.
The Cerana ONE Pro is proudly designed and manufactured in Singapore. It ships with all the peripherals needed for trained pilots to conduct VLOS flight operations.
Aircraft (Standard Edition)
Dimensions

Unfolded, propellers included

Folded, propellers included

Diagonal, propellers included

950 × 950 × 450 mm (L×W×H)

500 × 380 × 230 mm (L×W×H)

1344 mm

Weights

Dry weight (no battery)

With standard batteries

Recommended maximum payload

Maximum Takeoff Weight (MTOW)

3,700 g

6,300 g

1,200 g

7,500 g

Performance

Flight time with no payload

Maximum height (service ceiling)

Maximum speed

Wind resistance

42 min

3,000 m AMSL

12 m/s

12 m/s

Propulsion

Configuration

Rotor diameter

Rotor material

Quadrotor

20" (508 mm)

Carbon fiber reinforced polymer

Avionics

Garuda CoPilot

Flight Control Computer

IMU

GNSS

RTK performance (with base)

Generation 2 Embedded

mRo Control Zero H7

Triple, redundant

Dual F9P RTK (GPS, GLONASS, BeiDou, Galileo)

±0.025 m + 1 ppm CEP (horizontal) in FIX

Awareness

Forward sensing

Downward sensing

1080p camera, 60° (H) x 40° (V) FOV

Stereo depth camera

Radar, max 40m range

1080p camera, 60° (H) x 40° (V) FOV

Connectivity

Frequencies

Cellular bands (4G)

Cellular bands (5G)

SIM

2.4 GHz ISM, 5G / 4G

B1/B3/B5/B7/B8/B20/B28/B34/B38/B39/B40/B41

N41/N77/N78/N79, NSA and SA modes

2x Nano SIM (user accessible)

Control

VLOS operations

BVLOS operations

Handheld controller with 5.5" screen

Plex Horizon from Drone Operations Center

Power

Battery configuration

Battery chemistry

Battery voltage

Cell configuration

Capacity (per battery)

Weight (per battery)

Dual, redundant

Lithium Polymer

22.2V

6S1P

10,000 mAh

1,300 g

Environmental
Operating temperatures
-10°C to 50°C (14°F to 122° F)
PAYLOAD
ClearCam Ultra Z18
18x optical RGB zoom
4K resolution RGB Camera
3-axis gimbal
Up to 4K video streaming
ClearCam Ultra Z10
10x optical zoom
4K resolution RGB Camera
3-axis gimbal
Up to 4K video streaming
ClearCam Ultra
4K resolution RGB Camera
3-axis gimbal
Up to 4K video streaming
Download User's Manual
To get started, download the User Manual for Cerana ONE Pro.